KVM Virtual Server on SSD

99.95 Availability Guarantee

KVM Hypervisor Virtualization
Minimum Windows VDS Server Configuration
Our servers are equipped with ssd server drives that run in RAID 10 to improve speed and reliability.
1 virtual core = 1 logical core of the Intel Xeon processor E5, with full transmission of all instructions to the physical CPU.
200 Mbps. Unlimited traffic. Incoming channel 200 Mbit/s, outgoing channel 200 Mbit/s. Ekaterinburg 1 Gbit.
Installing new Windows virtual machines takes 10 minutes!Depending on the load of the current node.
VMmanager is a functional control panel for your virtual server from ISPsystem.
Server snapshots. Order an additional service and your disk will be saved in the backup storage.



Booting an ISO image from your OS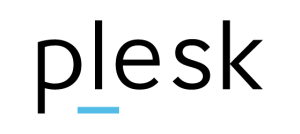 Ready-made web server for site management
Your servers are located in a fault-tolerant data center in Yekaterinburg, with reserved power supply systems and communication channels.
99.95% service availability and other parameters that you can control.

Experienced professionals
We have knowledge of networking, virtualization, Linux and many other knowledge that is necessary to maintain a fault-tolerant environment for your projects.
Frequently Asked Questions
How can operating systems run on KVM?
At the moment, all 64-bit systems are supported: CentOS 6, CentOS 7, Debian 7, Debian 8, Ubuntu 16.04, FreeBSD, Windows Server 2012 R2, Windows 7 Ultimate, Windows 10 Home, Windows 10 Professional. It is possible to download your ISO image with installation via VNC client.
How is traffic billed?
Each configuration includes a package of free traffic (per month). Traffic is free.
What should I do if my projects on the server consume a lot of traffic?
With a constant large consumption of the channel more than 200 Mbit / s, we strongly recommend you to switch to a dedicated server, otherwise your VDS will interfere with the work of other VDS located on the same server.
Is there a test mode?
Yes, you have the opportunity to test the initial tariff plans within 1 day, for this you replenish your personal account by only 13.34 rubles. During the test drive, you will have access to all the features of the server you have chosen with a configuration only for 13.34 rubles. Servers of a more powerful configuration will cost more. Carefully look at the prices for the server configuration for 1 day. If you decide to stay with us, just fund your account and continue working with the server you have already created.
What is the bandwidth of the channel?
Each physical server is connected to a common communication channel at a speed of 10 Gbit/s. Traffic is unlimited and not charged.
Which providers are connected to you?
Most of the traffic passes through the largest provider Rostelecom. We are also connected to the providers Akado-Yekaterinburg, UralVES, Huracan Electric. We have 10 Gbps peering with other providers, on exchange points EKT-IX, MSK-IX, W-IX, DATA-IX.
What processors do you use?
The servers are equipped with multi-core Intel Xeon E5 processors, usually these are models: E5-2630 V4, E5-2620 v4
What type of virtualization do you use?
The GalaxyData cloud is built on top of the KVM hypervisor solutions.
Where are the servers located?
All equipment is located in its own GalaxyData data center in Yekaterinburg. The engineering and telecommunications infrastructure of the data center is reserved.
What equipment is used?
2-socket Supermicro servers are based on Intel Xeon processors and each server has on board 2 high-performance 10G Ethernet interfaces.SSD drives from the leading vendor Samsung.High-performance network equipment D-link, Cisco, Mikrotik;
What's the guaranteed Uptime?
There is a detailed SLA for the service, which fixes the minimum availability at the level of 99.95% per year and other parameters of the service. This means that downtime will be no more than 4.38 hours per year = no more than 21.56 minutes per month.
What kind of monitoring do you use?
All engineering systems are monitored by zabbix monitoring system. If you want to check your server and your services on the server, you can order an additional monitoring service.
Server in a data center with a guaranteed communication channel and uninterrupted power supply.